News
---

10.31.06 - TVGuide.com: J.J. Abrams will be directing a February sweeps episode of NBC's The Office.

10.16.06 - People Online: Eye Spy Jennifer Garner and Heroes star Greg Grunberg reunite at the Children's Defense Fund's annual Beat the Odds awards in Beverly Hills on Thursday. Garner and Grunberg, who costarred together in Alias and Felicity, are both longtime supporters of the organization.

10.4.06 - Amanda Foreman has joined the cast of What About Brian.

8.28.06 - Emmy pictures! Greg Grunberg and Amy Smart at the TV Guide Emmys party. Another of Amy Smart with Deborah Marinoff. Donald Faison and Jaime Pressly at the TV Guide party.

8.1.06 - Teri Polo (Maggie Sherwood) has agreed to star in "Legacy of Fear," a Lifetime TV-movie.

7.17.06 - Zap2It.com: Abrams Takes His Robot to New Shops - 'Lost,' 'M:I-III' auteur leaves Disney J.J. Abrams, who helped revive ABC's fortunes with "Lost" and has two other shows on the network this fall, is severing his ties with the net's sister studio, Touchstone TV, and moving on to greener pastures. More...

6.30.06 - TVGuide.com: Thanks to some fancy licensing-rights footwork by bossman Garth Ancier, WB will end its 11-year run on Sunday, Sept. 17, by rebroadcasting the pilots of signature series Buffy the Vampire Slayer, Felicity, Angel and Dawson's Creek, Variety reports. The net's five-hour farewell package will also include promos from years gone by and a tribute reel recounting the famous faces who have graced its broadcast signal. Says Ancier, "This will be an homage to our shows." The schedule is: 5pm ET - Felicity, 6pm ET - Angel, 7pm ET - Buffy (2 hours), 9pm ET - Dawson's Creek.

6.25.06 - Zap2It.com: Pink Power Ranger Subdues Red Lobster You can't really beat free Maine lobster, unless it's free lobster eaten in the company of "Islander" star Amy Jo Johnson, of "Felicity" and "Power Rangers" fame. The actress was preying on her hapless crustacean with beer in hand (Johnson, not the lobster) at the Westwood Brewing Company's lobster bake in honor or the world premiere of "Islander" directly following the dinner.

6.15.06 - Keri Russell was nominated for a Teen Choice Award for choice Movie Actress: Drama/Action Adventure, for her role in "Mission: Impossible III." Teenagers can vote at TeenPeople.com, which has sponsored the balloting for several years, and at several sites owned by FOX parent News Corp.: MySpace.com, IGN.com and FOX.com. The awards will be handed out Aug. 20 on FOX, and teenagers can vote for the winners through Aug. 11. The nominees announced Thursday constitute "Wave One" of the process, with two more to come in the weeks leading up to the awards.

5.11.06 - TVGuide.com: On June 3rd, G4 relaunches the docu-bio series Icons with a profile of J.J. Abrams.


| | |
| --- | --- |
| | Ferdaus Shamim/WireImage.com |
4.26.06 - E!Online Fashion Police: Back-End Deal Tom Cruise seems to have a peculiar effect on the women around him. Former Felicity cutie Keri Russell dons a white coat with a bizarrely large bustle over her 7 For All Mankind jeans and plain white shirt at the London premiere of Mission: Impossible III. Strange isn't it: First Katie's belly bump and now Keri's bumpy rump? -->

4.19.06 - People Online: 'Mission' Maven A stylish Keri Russell stays in step outside the Late Show with David Letterman studio on Monday (her appearance airs April 28). The former Felicity star will kick butt alongside Tom Cruise in Mission: Impossible III, which opens May 3.

3.28.06 - See some pictures of Keri Russell in Missiong Impossible 3.


3.22.06 - Boston.com: 'Heist' of Hollywood celebrities Marika Dominczyk, who stars as Lola on NBC's "Heist," attended the show's premiere in Beverly Hills, California on March 20 with her actor boyfriend Scott Foley. The series, which begins March 22, follows a group of professional jewel thieves in Beverly Hills and the detectives who try to catch them.

3.2.06 - TV Guide.com: According to Variety, Allan Moyle will direct Scott Speedman, Wes Bentley and Taryn Manning in "Weirdsville," a dark comedy about slackers who stumble across a satanic cult.

2.22.06 - Michael Ausiello of TVGuide.com is happy to report that Keri Russell is back in New York where she belongs. Page Six of the New York Post on Saturday had a photo of her on the Washington Square Park set of her new movie "August Rush," in which she's reteaming with her "Mission: Impossible III" costar Jonathan Rhys Meyers. Her character is apparently pregnant in the movie, as evidenced by her faux belly bump.

2.9.06 - Greg Grunberg will star in the NBC pilot "Heroes," a show about people who discover they have superpowers.

2.9.06 - Keri Russell has been cast in a new movie co-starring Robin Williams called "August Rush."

2.6.06 - Scott Speedman has joined Peter Stormare, Clea DuVall and Willem Dafoe in the psychological thriller "Anamorph."

1.20.06 - Keri Russell has been cast in "Auguest Rush," a drama shooting this summer in New York. In the film, Russell and Jonathan Rhys Meyers will play the parents of a musical prodigy.

1.12.06 - ABC has ordered a pilot from executive-producer J.J. Abrams called Six Degrees, a drama about the intertwined lives of a group of strangers.

12.14.05 - Greg Grunberg will guest star in an upcoming episode of House on FOX entitled "Sex Kills." He will be playing a man whose wife was just killed in a car crash, however Dr. House wants to keep her alive to use her heart for a transplant for a dying patient.

Amy Yasbeck and Keri Russell
by Jeffrey Mayer/WireImage.com
10.7.05 - TV Guide Caught in the Act Mission possible: Radiant TV veterans Amy Yasbeck and Keri Russell lend their smiles to the Children's Defense Fund's annual Beat the Odds awards. -->

10.5.05 - Michael Ausiello talked to J.J. Abrams at the Emmys about Keri Russell in Mission: Impossible 3, and Abrams had this to say: "[Her performance] defies description. I'm not kidding. She is so intense and tough and vulnerable and sexy and funny... it's like taking Felicity and mixing her with some kind of explosive, and that's what she is. She is unbelievable. I feel like I have the biggest secret in the world. I cannot wait for people to see the movie and to see her in it. She's unbelievable."

9.6.05 - TVGuide.com reports that NBC has greenlit Grand Union, a sitcom pilot starring Greg Grunberg as a family man who works as the manager of a local grocery store on Long Island. Beth Lacke (Mr. 3000) will costar as his wife. The show, part of an overall deal Grunberg struck with the Peacock, is being eyed for a potential midseason berth.

8.2.05 - Rumors are flying that Scott Speedman is in talks to be on both ER and Alias next season. We'll see where he ends up.

6.15.05 - Keri Russell has been cast by J.J. Abrams in "Mission Impossible 3." According to Variety, Russell will portray an agent trainee mentored by Tom Cruise's Ethan Hunt character. The role was originally pegged for Scarlett Johansson, but she dropped out when the pic was delayed.

5.18.05 - J.J. Abrams says that even though his new show, Catch starring Greg Grunberg, didn't end up on ABC's fall schedule, the show is not dead. "I'm very, very optimistic that we're going to find a home for it," he told Michael Ausiello (TV Guide) at ABC's upfront party yesterday. "There are a couple of the other possibilities."

3.8.05 - Scott Foley has been added to the cast of The Unit, also starring Regina King. The Unit is a drama pilot about the lives of the people and families in a Special Ops unit.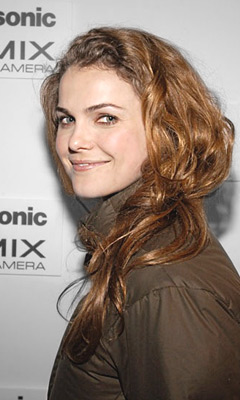 1.21.05 - From TV Guide Online: A walk in the park: Former Felicity star Keri Russell looks lovely when she arrives at the Sundance Film Festival premiere of Marquee in Park City, Utah.

1.12.05 - J.J. Abrams is attached to direct "The Good Sailor," a Universal Pictures drama revolving around the 1945 sinking of the USS Indianapolis, according to The Hollywood Reporter. ABC, meanwhile, has greenlit another Abrams drama pilot, Pros and Cons. This one centers around five ex-cons who end up working with the government.

12.7.04 - Zap2It.com: 'Alias' Scribe a Real 'Catch' for Touchstone - J.J. Abrams has called in reinforcements to nail down his bounty-hunter pilot "The Catch." John Eisendrath, who's worked with Abrams in the past on "Alias" and "Felicity," will collaborate with Abrams on "The Catch," co-writing the pilot script and serving as an executive producer. The arrangement comes as part of a new two-year deal Eisendrath has signed with Disney's Touchstone TV...

11.16.04 - J.J. Abrams tells TV Guide that he's "actively looking" to reteam with his former Felicity muse, Keri Russell, on a new project. "We've been talking a lot recently," he says. "I'm determined to work with her again — really soon. I miss her terribly."

11.3.04 - Keri Russell just joined the ensemble cast of Neil LaBute's new off-Broadway play Fat Pig. It's a comedy about a guy (Entourage's Jeremy Piven) who falls for a "generously proportioned" girl (Rescue Me's Ashlie Atkinson). Keri plays one of Piven's disapproving friends. The limited engagement begins Nov. 23 at the Lucille Lortel Theatre. For tickets, you can call Ticket Central (212-279-4200).

10.13.04 - Remember that rumor about a scene that was cut out of the final episode in which Felicity warned Elena of her (future) fate in a car accident? Well, Michael Ausiello of TV Guide Online reports that a rep at Touchstone confirms that this scene will be included in the Season 4 DVD, due out in February of 2005.

9.21.04 - According to Variety, J.J. Abrams is developing a new drama for the WB entitled Six Degrees. The show will focus on six post-college adults whose lives cross in various ways. While Abrams will be executive producer, the script will be written by Raven Metzner and Stu Zicherman. In addition, Abrams is also developing a show for ABC called Pros and Cons, about a group of ex-cons now working for the good guys (also written by Metzner and Zicherman).

9.14.04 - Scott Foley has signed a development deal with 20th for a potential series for next season.

9.7.04 - Former Saturday Night Live star Cheri Oteri is reportedly in conversations with J.J. Abrams to develop a comedy project for Oteri. According to The Hollywood Reporter, the project is being considered by ABC. This would be Abrams's first comedy project.

8.14.04 - GlobeandMail.com: Looking for Leads - He has played 'a lot of boys,' the actor says, including the boyfriend on the hit show Felicity. Now he wants to be a leading man....

7.12.04 - Rumor has it that one of the actresses from Felicity is in the running to be the re-cast for Joey's neighbor on the new Friends spin-off on NBC. Ashley Scott (Dark Angel) was originally cast in the role, but the role is being "revamped" and re-cast.

6.29.04 - Scott Speedman has joined the cast of the upcoming "XXX" sequel. Ice Cube will be replacing Vin Diesel as the pic's star.

4.29.04 - Scott Foley is in talks to star in The Gentleman, a new drama series from FX. Foley would play a likable medical-supplies salesman who moonlights as a serial killer.

4.6.04 - CBS has tapped Keri Russell to headline its latest Hallmark Hall of Fame TV-movie, "The Magic of Ordinary Days." Based on Ann Howard Creel's novel, the World War II-set love story finds Russell playing a woman who is banished to an arranged marriage with a local farmer (Skeet Ulrich). Mare Winningham co-stars as Ulrich's sister. The telepic is slated to air next season.

3.5.04 - The third season of Felicity is due out on DVD in the fall of 2004.

3.5.04 - Read Kristin from E!Online's account of the Museum of Television and Radio event featuring Keri Russell, Jennifer Garner, J.J. Abrams, and Matt Reeves.

3.4.04 - Zap2It.com: Abrams Discusses his 'Alias,' 'Felicity' Creations - J.J. Abrams sits on the stage at the annual William S. Paley Television Festival with Jennifer Garner and Keri Russell sitting to his right. Given that Wednesday night's (March 3) session is titled "Creating Characters" and given that Abrams is the man behind both "Felicity" and "Alias," the event seems right on the verge of turning into a Pygmalion scenario....

2.4.04 - J.J. Abrams has inked a new seven-figure deal to keep his production company -- Bad Robot Television -- at Disney-owned Touchstone TV, Variety reports.

2.3.04 - ABC has ordered a pilot of action/adventure project The Catch starring Greg Grunberg about bounty hunters as a potential mid-season series for next year. Writer/producer JJ Abrams is also working on the network's project Lost about a group of people stuck on a deserted island.

12.8.03 - Amy Jo Johnson joins the cast of Lifetime's The Division for the show's fourth season which returns on January 11 at 9p. She will play a rookie cop new to the force.

10.27.03 - Don't miss Scott Foley in "The Violet Hour" on Broadway.

10.6.03 - Tangi Miller has joined CBS's The District in a recurring role as a district attorney.

10.3.03 - Amanda Foreman guests on Miss Match on NBC tonight.

9.21.03 - Scott Speedman is the subject of Entertainment Weekly's "Five Year Plan" page in the September 26th issue.

9.17.03 - Christopher Gorham chats with Kristin at E!Online and talks about his new show, Jake 2.0, and his memories from Popular and Felicity.

9.11.03 - Amy Jo Johnson has joined the cast of Lifetime's The Division.

8.25.03 - Tangi Miller will star in an upcoming Sci Fi original movie, "Phantom Force," along with Richard Grieco and Nigel Bennett. The movie recently wrapped production and will air in early 2004.

8.14.03 - Ted at E!Online reports that Scott Speedman was spotted browsing at the Virgin Megastore. WeHo. The delish dude was clad in a simple striped button-down, with his hair long, just like in the Gap ad. Pulling off the shy but slurpable thing, S2 returned a few smiles to the lovesick gazes gals were turning his way.

7.25.03 - TV Guide Online: Meet TV's New Bionic Man - Looks like The Six Million Dollar Man is making a comeback of sorts. AOL Broadband used the "Gentlemen, can rebuild him" theme in its recent ads. And this fall, UPN's Jake 2.0 stars Christopher Gorham as a cyborg government agent. Think of a modern-day Steve Austin, the bionic dude Lee Majors played in ABC's iconic 1974-78 TV series....

7.23.03 - Kristin at E!Online reports that Scott Speedman and Felicity Russell have been smoochin' it up in New York City.

6.27.03 - From TV Guide Online: Scott Foley may have found just the project to resuscitate his career: NBC's Scrubs. As reported in the July 5 issue of TV Guide magazine (on sale Monday), the former Felicity geek – whose sitcom A.U.S.A. arrived D.O.A. last winter – is set to reprise his first-season role as Elliot's ( Sarah Chalke) neurotic beau in at least six episodes this fall. According to sources, producers were interested in bringing him on full time, but the soon-to-be-single actor had already committed to appear on Broadway in Richard Greenberg's The Violet Hour (opening Oct. 16).

6.25.03 - From TV Guide Online: Alias creator J.J. Abrams is developing a new drama for ABC that revolves around bounty hunters. Alias sidekick Greg Grunberg, who also starred in Abrams's late, great WB drama Felicity, has been tapped to play the male lead.

6.17.03 - Two-time Tony nominee Laura Benanti and TV star Scott Foley will join previously announced stars Robert Sean Leonard, Jasmine Guy and Mario Cantone in the Manhattan Theatre Club production of Richard Greenberg's The Violet Hour. The play, directed by Evan Yionoulis, will begin previews on October 16 in preparation for a November 6 opening. Get more from Broadway.com.

6.17.03 - From TV Guide Online: Felicity grad Keri Russell has been cast as the lead in the British indie flick Cabbages & Queens, her rep confirms to TV Guide Online. She'll play Holly, a TV producer's assistant who sniffs out a jewel heist plot while working undercover as a theater stage manager in London. Nathan Lane co-stars in the screwball comedy, which starts filming later this month.

6.13.03 - From TV Guide: Former Felicity (and current Alias) star Greg Grunberg has scored two film roles. He'll play a manic commercial director in the Coen brothers' crime caper The Ladykillers and a compulsive gambler in the indie pic Poker Night. Both films shoot this summer.

6.3.03 - From Kristin at E!Online: Scott Foley was cast in the upcoming Kevin Williamson horror flick, "Cursed." It won't be out till next February, but don't despair because you can see Feli's other Scott (Speedman, sillies) in his own big-screen vampire thriller, "Underworld," in September.

5.13.03 - Sarah-Jane Potts's (Molly) new drama, Tarzan and Jane, has been picked up for the fall season by the WB, and will air on Sundays at 9pm ET.

5.13.03 - Zap2It.com: 'Alias' Garner Files for Divorce - It hasn't been a good past few days for Scott Foley. On Monday (May 12), NBC failed to pick up his comedy series "A.U.S.A." and three days earlier his wife of two-and-a-half years, "Alias" star Jennifer Garner, filed for divorce....

4.23.03 - Scott Speedman's new movie, "Underworld," will be in theaters on September 19th.

4.2.03 - TV Guide Online reports that Soctt Foley and his wife, Jennifer Garner (Hannah), have "mutually decided to separate." Well, that explains why Foley didn't accompany Garner to the Oscars last month.

3.31.03 - Robert Patrick Benedict (Richard) has released a new CD entitled "Overachiever" with his band Louden Swain. Louden Swain is an indie rock band, along the lines of Weezer, the Foo Fighters, Cheap Trick, etc. Robert is the singer and guitarist in the band, and wrote the music. The CD is available in select Los Angeles retail stores or through the band's website at http://www.LoudenSwain.com or at http://www.3CarWreckords.com.

3.7.03 - Keri Russell is being eyed to take over the role of Lois Lane in Warner Bros.' upcoming Superman update.

2.27.03 - The second season of Felicity will be released on DVD on June 24, 2003.

2.3.03 - TV Guide Online "Caught in the Act" - Back to the future: Former Felicity star Scott Speedman put on his party hat for the Tomorrow is Now event &3150; a celebration of futuristic films.

1.23.03 - On Thursday, February 20th, Amy Smart will begin a three-episode guest arc as he wife of a coma patient at the hospital in NBC Scrubs.

9.17.02 - Felicity reruns will begin on the cable network WE on September 30th and will run weekdays at 7pm.

8.20.02 - TV Guide Online: Simon Rex, Destiny's Child - Had destiny not smiled upon Simon Rex during his late-1990s run as MTV eye candy, he easily could have suffered a fate worse than death becoming the next Downtown Julie Brown....

8.19.02 - NBC has picked up A.U.S.A., a legal comedy starring Scott Foley, for midseason. The sitcom -- which has received a 13-episode order from the Peacock -- centers around young U.S. prosecutors.

7.24.02 - Scott Speedman has been cast opposite Kate Beckinsale in the big-screen action film "Underworld." The Hollywood Reporter describes the pic as "a modern-day Romeo and Juliet story set in the world of vampires and werewolves, in which one lover is a vampire (Beckinsale) and the other a werewolf (Speedman)."

7.18.02 - The first season of Felicity will be released on DVD on November 5th, 2002.

6.11.02 - TV Guide Online: Ali Landry's "Softer" Spy TV - This month, Doritos hawker Ali Landry replaced Ed's weirdo-wiseacre Michael Ian Black as host of Spy TV. Why did NBC choose her pretty mug as the hidden-camera show's new face? 'Cause she's pretty, silly!...

6.4.02 - Felicity earns some Jeers from the June 8th issue of TV Guide. Jeers to a puzzling resurrection. Felicity fans might have noticed that toward the end of the series's May 22 finale, friend Elena was among the celebrants at a wedding, the same Elena who died weeks before in a car accident. There is a perfectly logical reason for the Lazarus-like reappearance the explanatory scenes were included in an early script of the finale but edited out of the actual episode due to time constraints. So we'll solve the mystery: Felicity, as part of her time-travel fantasy (don't ask), saved Elena's life with cryptic warnings. OK, so maybe not perfectly logical.

5.22.02 - TV Guide Online: The Goodbye Girl - One of the more unusual trends for next fall's TV season is the fantastical notion of a "do over," in which characters magically are transported back in time to an earlier version of their unhappy selves in an attempt to change fate....

5.20.02 - Wanda's live chat with the cast and J.J. Abrams at E!Online

5.15.02 - TV Guide Online: Felicity Star Robbed! - In the two years she spent on the WB's soon-to-be-expelled college drama Felicity, Amy Jo Johnson weathered her fair share of angst. But last Thursday, the 31-year-old actress-singer got a real-life anxiety attack when she discovered a burglar in her Manhattan pad....

5.6.02 - Zap2It.com: 'Felicity' Weaves Tale of Two Finales - If the April 24 episode of "Felicity," in which the title character and her friends graduate from college, felt like the finale, it's because it almost was. The show's creators, J.J. Abrams and Matt Reeves, got word from The WB that this season would likely be "Felicity's" last. But they didn't know how many episodes the netet would order....

4.17.02 - Donald Faison (Tracy) will be chatting live with Wanda at E!Online on Monday, April 29th.

4.17.02 - TV Guide Online: Wedding Bells for Felicity Star? - Despite rumors, Felicity star Tangi Miller has no plans to transfer to Angel once her college drama ends its four-year run next month on the WB. Of course, that could change should her real-life beau, Angel regular J. August Richards, someday quit....

4.15.02 - TV Guide Online: Popular Alum Visits Heaven... and Hell - After being cast in the current release The Other Side of Heaven as a 1950s Mormon missionary stationed in a tropical paradise, Christopher Gorham pictured himself sipping pina coladas and soaking up rays....

4.10.02 - TV Guide Online's feature on Felicity's Graduation Day

3.25.02 - Wanda at E!Online reports that Greg Grunberg has signed on to a Nikki Cox-Jason Bateman show about a high-level exec who quits to become a teacher. So, we'll be seeing him a little less on Alias if the pilot goes through.

3.21.02 - TV Guide Online: Ally Alum Pans Moulin Rouge - Not everyone in Hollywood is doing the can-can over Moulin Rouge. Leap of Faith star Lisa Edelstein (Lauren), probably best known to TV audiences for her stereotype-shattering portrayal of a transgender person last season on Ally McBeal, confesses that she didn't get a kick out of Baz Luhrmann's Oscar-nominated musical....

3.9.02 - J.J. Abrams is named one of TV's MVP producers in the March 9th issue of TV Guide. Having brought his college romantics to graduation in WB's Felicity (which bows out in May), J.J. Abrams, 35, is reinventing the spy caper with ABC's cliffhanging Alias. "You are on a creative roller coaster with J.J," says Felicity's Keri Russell. "No one should be that talented, busy and funny. He has a constant influx of ideas." Next up: writing a new film version of "Superman." With Abrams, expect a fresh new take.

2.28.02 - Scott Foley has already been cast in a new pilot for NBC called AUSA in which he will be playing a newcoming in the US Attorney's Office. AUSA is a single-camera comedy that NBC Entertainment President Jeff Zucker calls "Scrubs with lawyers."

2.28.02 - Scott Speedman recently agreed to star in the independent film, "My Life with Me."

2.25.02 - Amy Jo Johnson (Julie) will guest star in the Tuesday, March 12th episode of Spin City on ABC.

2.18.02 - TV Guide Online: Felicity Starlet Foretells Future - Though Felicity's final episodes hold many surprises in store, don't look for Noel's former flame, Ruby, amongst them....

2.14.02 - Charlie's Angels helmer McG is jumpstarting Warner Bros.'s Superman franchise, signing on to direct the Man of Steel's next big-screen adventure. Acclaimed TV writer-producer J.J. Abrams will write the script.

2.11.02 - Zap2It.com: 'Felicity's' Return Moves 'Glory Days' to Monday - The March 20 return of "Felicity" to The WB means that "Glory Days" will be moved to a new home, which in turn means another series will be bumped for a while....

2.8.02 - Zap2It.com: 'Felicity' Will Get Proper Send Off - While "Felicity's" co-creator J.J. Abrams isn't happy about The WB's decision to end the series after four years on the air, he's glad that he's been given the chance to give the college drama the send-off it deserves....

2.8.02 - TV Guide Online: Felicity Shocker: Who Dies? - Talk about college angst: The WB has officially decided not to renew Felicity for a fifth season in the fall....

2.7.02 - It's official, Felicity has been cancelled. The show will return to the WB on Wednesday, March 20th and the remaining 11 episodes will air consecutively. The two-hour series finale will air on May 22nd.

2.7.02 - Ali Landry (Natalie) will replace Ed's Michael Ian Black as the host of Spy TV when the NBC hidden-camera series returns this summer.

1.28.02 - Wanda at E!Online reports the real deal from an inside source: The original plan was for Felicity to come back with 11 more episodes beginning in May, which would give them a full season of 22 episodes. However, the WB wants to cut the order down to 17, giving Feli only six more episodes when they return. Touchstone TV (the production company) is currently fighting that decision. So, as it stands, the episode order is still up in the air, and producers are currently shooting numero 17 as a "series" (curses!) finale, in case that's what it turns out to be. There is definitely not going to be another season.

1.18.02 - Zap2It.com: 'Felicity' Heads to Cable - While "Felicity's" future on The WB is uncertain, the college drama is guaranteed to remain on TV via cable. WE: Women's Entertainment Channel has acquired 86 episodes of the series, which it will air on the cable network...

1.18.02 - From TV Guide Online: Don't write that Felicity obit just yet. Wednesday night's debut of Glory Days, the college drama's winter replacement, was a ratings disappointment. According to Nielsen data, Kevin Williamson's new spookfest was off 17 percent from Felicity's season average among viewers age 18-34.

1.16.02 - Zap2It.com: Is 'Felicity' Dead? - Is Felicity gone for good at the end of this season? While its demise is being reported, has The WB really made up its mind for good? WB Entertainment President Jordan Levin told reporters Tuesday (Jan. 15) that he is still waiting until the show returns in April to make a decision about the its fate...

1.16.02 - Don't count out TV's favorite curly-haired coed just yet. WB president Jordan Levin is denying a recent report that his four-year-old drama, Felicity, won't see a fifth season, insisting a final decision will be made when the show returns to the lineup in April. A source close to Felicity, meanwhile, tells TV Guide Online that although nothing's official, it's unlikely Keri Russell and co. will be back next fall. The insider adds that a lot depends on how Felicity's winter replacement -- Glory Days (debuting tonight at 9 pm/ET) -- performs over the next few weeks.

1.15.02 - This spring, Scott Foley will appear in two episodes of NBC's Scrubs as a patient with the hots for Dr. Elliot Reid (Sarah Chalke).

1.14.02 - Wanda at E!Online says Felicity looks like it's done. I was told at the ABC party last night they're not going through with a fifth season (for this fall). Apparently, the series will be able to reach the magic number required for syndication, and "the powers that be" feel it's the right time for the show to end, with the gang graduating and JJ Abrams' hands full with Alias.

12.11.01 - Tangi Miller has been nominated for an NAACP Image award for Outstanding Actress in a Drama Series. The awards will be presented on February 23rd in Los Angeles.

12.5.01 - EW.com: Plan of Attack - What the WB had in mind for the "Felicity" star. Keri Russell's haircut is tame compared to what the WB writers had in store for her character....

12.4.01 - Felicity gets a Thumbs Up from the December 4th issue of Soap Opera Digest. "Senior Citizen" There's no denying that Felicity has learned about many things in college – love, friendship, independence. Now in her senior year, she's getting a crash course in adulthood.

After years of getting by with spur-of-the-moment decisions – following Ben to New York, dropping pre-med for art, waffling between Ben and Noel – Felicity's been hit hard by the realization that she needs to focus and find a path in life. Sure, she's intelligent and works hard, but the real world doesn't offer audits and incompletes. Adding to her woes is that: a) she cut financial ties to her doctor dad, b) she wasn't admitted to an honors art class and c) the once-directionless Ben has found his niche – in medicine.

All of this is forcing Felicity to make grown-up choices. We finally got a glimpse of a more purposeful Felicity as she pleaded for a student loan (rejected), scrounged for scholarships and eventually did something very un-Felicity like for money: entered a beauty contest. Tough problems, but in the end, she did learn something as she rejected Noel's offer of money and begged off calling her father for help. The writers and Keri Russell have done an outstanding job portraying the confusion and restlessness that seniors often experience as they prepare for the next stage in life.

Of course, our girl had even more on her plate when she dealt with that pregnancy scare – the result of another whimsical act (sleeping with both Ben and Noel). But we have no doubt she'll end up all the wiser for her folly.

12.4.01 - Zap2It.com: 'Felicity' Takes on Depression

11.26.01 - TV Guide Online: Felicity Role Is Kid Stuff for Newbie - Like most kids, Christopher Gorham once longed to be seen as a grownup....

11.21.01 - Felicity will air its "winter finale" episode on December 19th. The Wednesday 9pm ET time slot will then be filled by Kevin Williamson's new murder mystery series, Glory Days, in January. Felicity will return in April.

11.15.01 - TV Guide Online: Alias/Felicity Crossover! (this is a misleading title by TV Guide Online, this is just an article about Greg Grunberg being on both shows)

10.10.01 - Zap2It.com: 'Felicity's Grunberg Moonlights on 'Alias'

10.3.01 - TV Guide Online reports that after 66 years, the women's magazine Mademoiselle is ceasing publication. The November issue, featuring Keri Russell, will be its last.

8.31.01 - WE (Women's Entertainment network) has acquired the cable syndication rights to Felicity from Buena Vista Television starting fall 2002. Reportedly, Buena Vista asked $400,000 per episode for the WB off-net series, though how much WE actually paid has not been disclosed. This is WE's first off-net series acquisitions.

8.10.01 - Tangi Miller and J. August Richards (Angel), along with Scott Foley and Jennifer Garner (Alias), are featured in the "Young Hollywood in Love" article in the August 11 issue of TV Guide.

8.7.01 - It's official! Ian Gomez will be a series regular in the upcoming season of Felicity.

8.6.01 - Zap2It: Wedding Bells Ring on Felicity - A source close to Felicity has revealed that last season's wedding proposal from Tracy to Elena, will be answered with a resounding yes....

8.6.01 - Zap2It: Production Begins for Fourth Season of Felicity

7.9.01 - Greg Grunberg will have a recurring role on ABC's highly touted new fall drama Alias playing an CIA agent. Alias is the brainchild of Felicity co-creator J.J. Abrams.

6.29.01 - E!Online reports that Keri Russell and Red Hot Chilli Pepper Anthony Kiedis were pulled to safety by lifeguards in San Diego after getting caught in a riptide. Russell's manager says the actress was never in any serious danger. The two were reportedly in town visiting friends.

6.29.01 - Keri Russell and Amanda Foreman were spotted recently at a Coldplay concert in Los Angeles.

6.18.01 - Wanda at E!Online reports that (1) Keri and Scott Speedman are splittsville; (2) Keri and Patrick were spotted out and about in New York, and she took him as her date to an Industry party; (3) Keri's publicist says the only reason they were hanging out is because they share the same manager; (4) Patrick's publicist says his client is still happily married to Jillian, his wife of two years.

6.4.01 - Wanda at E!Online reports that since Keri Russell and Scott Speedman broke up a couple months ago, Keri has moved on to another fellow celeb hottie, whom she brought to a WB party in New York a couple weeks ago. Patrick Dempsey! Charlotte, however, says that this is not true. Charlotte says that Dempsey is actually married to a make up artist and he and Keri were at the party because they have the same management. Charlotte says she knows someone who called Keri's publicist to find out what was going on and she told her that Keri is not dating Patrick.

5.23.01 - TV Guide Online: Felicity's Smart Move - Noel gets the shock of his life on tonight's season finale of Felicity when his ex-flame, Ruby, makes a surprise visit to attend his graduation. But the former coed - once again played by Amy Smart - does not show up alone...

5.23.01 - If UPN was thinking Buffy will simply slide from Tuesdays on the WB over to Tuesdays on UPN without a hitch, they've got another thing coming. WB has chosen to air its primetime summer movies on Tuesdays instead of the previously considered Wednesdays, thus bumping Buffy to Wednesday nights for the summer. Other UPN-bound show, Roswell, will be off the air altogether this summer as Angel makes his move earlier than expected to Mondays at 9pm. WB will schedule the TNT movie Witchblade on Tuesday May 29th, and then the following Tuesday, June 5th, the Flix from the Frog weekly movies kick in with I Know What You Did Last Summer with Sarah Michelle Gellar. Buffy begins airing on Wednesdays starting June 6th at 9pm. Felicity takes the summer off.

5.16.01 - The WB and TNT are currently in talks to share Charmed, Gilmore Girls, Felicity, and the WB's latest, Smallville. If the deal goes through, TNT would air each show within seven days of its original broadcast on the WB. In addition, TNT would air the shows at 10pm, so as not to compete with the any of the WB's primetime line-up.

5.15.01 - The WB's official Fall Schedule was announced today, and Felicity is definitely keeping its Wednesday 9pm ET time slot, which will be shared with the mid-season Kevin Williamson drama Glory Days, starring Eddie Cahill (James).

5.14.01 - According to the WB's Fall Schedule advance copy, Felicity will be returning next season in the Wednesday, 9pm ET time slot. It will be sharing the time slot with a new show called Glory Days, much like it did with Jack & Jill this past season. The official announcement will be made sometime tomorrow.

5.14.01 - According to ABC's Fall Schedule advance copy, J.J. Abrams's new series, Alias, will be on the schedule for Sunday nights.. The official announcement will be made sometime tomorrow.

5.13.01 - Good news from Karen in Canada: Felicity is returning to CTV on Wednesday, May 31st. CTV will continue airing the third season over the summer at 8pm on Wednesdays.

5.4.01 - Summer plans for the WB include a movie on either Tuesday or Wednesday night with movies borrowed from TBS. A Tuesday night movie would preempt Buffy the Vampire Slayer, which moves to UPN in the fall, and Angel. A Wednesday night movie would displace Dawson's Creek and Felicity. Whichever night the WB decides to go for a movie, it's expected to start in June.

4.20.01 - Felicity's April 18th return managed to improve on its Dawson's Creek lead-in among A18-34 by 28% with a 3.7/10 over Dawson's 2.9/9. As for A18-49, Dawson's averaged a 2.0/6 and Felicity took it up a notch to 2.5/7. Felicity's return achieved the shows highest M18-34 rating with a 2.6/8 and came in second in the time period among P12-34 with a 3.4/10.

4.18.01 - TV Guide Online: Chatting with Felicity's Odd Couple - What's a surefire sign that unlikely lovers Sean and Meghan have arrived? Teri Garr has been cast....

4.17.01 - Wanda at E!Online says it looks like Keri Russell and Scott Speedman have broken up in real life, however Ted from E!Online thinks Wanda might be wrong.

4.16.01 - Keri Russell will be on The Rosie O'Donnell Show on Wednesday, April 18th.

4.16.01 - TV Guide Online: A Second Chance for Felicity and Noel? - Scott Foley received confirmation that Felicity had indeed bounced back from its sophomore slump while at a recent hockey game in Los Angeles...

4.16.01 - Zap2It: Save Our Shows - Felicity is an example of a show that a strong Save Our Show campaign may actually help....

4.13.01 - TV Guide Online: Scott Speeds out of L.A. - What Scott Speedman is doing on his summer vacation...

4.12.01 - TV Guide Online: Felicity Coed to Re-Enroll (warning, spoiler alert)

4.11.01 - TV Guide Online: Felicity, She Shoots, She Scores - After a four-month winter break, Felicity returns in exactly one week... (warning, spoiler alert)

4.9.01 - TV Guide reports that Oscar winner Teri Garr (Tootsie) will be temporarily joining the cast of Felicity. For more information on her role, see the previews page.

4.9.01 - Felicity has received three Prism Commendations for three storylines. The first is "Alcoholism" which ran through the episodes "The Anti-Natalie Intervention," "Hello, I Must Be Going" and "Kissing Mr. Covington." The second is "Cocaine" which ran through the episodes "A Good Egg" and "James and the Giant Piece." The third is "I Wonder What I Did Last Night" which ran through the episodes "Greeks and Geeks" and "Surprise." Prism recognizes work in which members of the entertainment community take an active role in addressing drug abuse in America. The 5th annual Prism awards, hosted by Jamie Lee Curtis and Richard Lewis, were taped April 4th. No word yet when or where they will air.

3.21.01 - "Felicity" will be back on the air April 18th.

2.28.01 - ABC had ordered a drama pilot called Alias, and set to star as a CIA operative is Michael Vartan (Never Been Kissed), along with Jennifer Garner (Hanna) who plays the lead character, a grad student by day/CIA agent by night.

2.10.01 - Keri Russell was named one of the MVP actors of TV in the February 10th issue of TV Guide.

2.2.01 - Jennifer Garner (Hanna) has been cast as the lead in "Alias," the ABC pilot from "Felicity" co-creator and executive producer J.J. Abrams. Garner will play a young spy who leads a double life.

1.29.01 - The Gay & Lesbian Alliance Against Defamation (GLAAD) today announced the nominees for its 12th Annual GLAAD Media Awards presented by ABSOLUT VODKA. The awards will take place in four ceremonies to be held in New York City on April 16, in Los Angeles on April 28, in Washington, D.C., on May 12, and in San Francisco on June 9. "Felicity" was nominated as Outstanding Drama Series.

1.22.01 - Don't miss the fabulous article on Amanda Foreman on page 50 of the January 23rd episode of Soap Opera Digest.

1.8.01 - TV Guide Online: The Shot Hear 'Round the World

12.29.00 - Keri Russell has been nominated for a TV Guide Award as Actress of the Year in a Drama Series.

12.21.00 - Amy Amatangelo at dish this says that "Felicity" is her number four show of the ten best shows of the year.

12.13.00 - TV Guide Online: Felicity, Back from the Brink - In what can only be described as a pop culture miracle, "Felicity" has staged a comeback....

12.4.00 - Felicity will returns in late March or April so that it's back in time for May sweeps.

11.28.00 - Zap2It.com: Felicity Looks Forward to the Future

11.27.00 - Wanda at E!Online says that if you heard a rumor that Keri Russell and Scott Speedman broke up, it's probably because Keri mentioned during a T-Day interview with David Letterman that she isn't dating anyone. But remember, those two are always tight-lipped about their romance. Actually, word around the WB watercooler is Speedy may have popped the question over the holiday weekend.

11.27.00 - From Wanda at E!Online: The WB has ordered six more episodes of Felicity, meaning that the show will definitely be back after Jack & Jill ends its run in March. But the show is still five eps short of a full season, so its crucial that all fans fire away a few emails or letters to show your support. Write to Jamie Kellner or Suzanne Daniels at the WB, 4000 Warner Blvd., Building 34R, Burbank, CA 91522, or www.thewb.com.

11.10.00 - Yahoo: Successful shows create problems at WB

11.9.00 - TV Guide Online: Banks Basks in "Angels" Role

11.1.00 - MSN has scheduled the whole month of November for a series of chat events involving the creators and the cast. All chats are at 8pm ET.
Nov. 1 -- J.J. Abrams and Matt Reeves
Nov. 8 -- Greg Grunberg
Nov. 15 -- Amanda Foreman
Nov. 22 -- Tangi Miller
Nov. 29 -- Keri Russell

10.27.00 - Soap Opera Digest reports that Scott Foley married girlfriend Jennifer Garner ("Time of Your Life") on October 19th at their home in Los Angeles. The duo met on the set of "Felicity" when Garner portrayed Noel's ex-girlfriend Hannah. Joshua Jackson ("Dawson's Creek") was scheduled to take a break from filming in Wilmington, NC to attend the nuptials.

10.27.00 - The November 7th issue of Soap Opera Digest gives Felicity both a thumbs up and a thumbs down. Last season, Keri Russell chopped off her hair - and the show almost ended up on the chopping block. Fortunately, it was renewed and has begun the new season with positive changes.

First up? The intro. No longer must we watch the cast look pensive as elevator music plays. Instead, we see scenes from the past two seasons and listen to an upbeat tune.

Even more important, "Felicity" has become an ensemble show; Felicity's problems don't hog all the air time. In the season premiere, Felicity and Ben's relationship was tested when they shacked up in a raoch-ridden "hell hole"; Noel impulsively wed wild-child Natalie; Julie dealt with her birth father's death; Elena grew closer to Tracy. Even the comical characters had story. We enjoyed watching Gothic Meghan and nice-guy Sean's sweet romance and were happy when Javier (the funny Dean & DeLuca maanger) enrolled as a freshman.

But we do have a major gripe. Throughout the episode, everyone revealed their "true selves" to a hand-held camera under the guise of a documentary that Sean is making. This Blair Witch-meets-The Real World device was distracting and annoying. Unfortunately, it is an ongoing gimmick that we could do without. Watching stories unfold naturally is far more compelling than having characters literally tell us what they're thinking.

10.25.00 - Keri Russell and Scott Speedman were spotted at the Radiohead concert in Los Angeles last Friday night.

10.24.00 - The WB Questionnaire with Greg Grunberg

10.12.00 - "Felicity" was a big winner last night opposite the presidential debate (not "The West Wing"). Its audience grew 36 percent from last week's season premiere. Even more remarkable is that the drama held on to a stunning 98% of its lead-in from "Dawson's Creek." "'Felicity' is back in the winner's circle for the first time in over a year," says Marc Berman of industry newsletter The Programming Insider.

10.6.00 - Zap2It.com: Felicity's Reeves Looks to Childhood

10.9.00 - Marilyn Beck of E!Online tells us all about Ian Gomez (Javier).

10.4.00 - Wanda at E!Online reports that Keri Russell and Scott Speedman are still very much a couple, even though they're staying supersecretive about it. Don't expect many public appearances together.

10.4.00 - TV Guide Online has a special feature on Felicity in celebration of the third season premiere.

10.2.00 - PageSix.com: Future Dims for Once-Bright Felicity By Don Kaplan

10.1.00 - Canadian Fans: It does not appear as though CTV will be showing "Felicity" this season. Please e-mail programming@ctv.ca to show your support for the show and sign the petition.

9.24.00 - In the October 2nd issue of US magazine, Scott Speedman finally admits that, yes, he and Keri are dating. But unlike other celeb couples who are seen everywhere together, Scott wants his relationship with Keri to remain private. "Yeah, sure, we're dating," he says. "But that's ours." The article also includes lots of pictures of Speedman.

9.18.00 - Tangi Miller is dating J. August Richards ("Angel").

9.16.00 - Tyra Banks has signed on as a recurring guest star in three contiguous episodes of "Felicity" airing during November sweeps. For more info on her character, see the previews page.

9.11.00 - Picture of Keri Russell arriving at the 2000 Emmy Awards

9.11.00 - Soap Opera Digest quotes Keri Russell at the Teen Choice Awards: "I can't believe we're back [filming] already," smiled Keri Russell. "All of my friends are just starting their summer. But I traveled a lot and saw some friends. I went to Big Sur and Bali." Russell snuck in TV time, too. "I love 'Making the Band,'" she shared. "I watch it with my friends, and we're like, 'I can't believe Ikaika!' And 'Road Rules!' I can't believe the guy from Louisiana."

9.8.00 - Scott Speedman is up for TV's Sexiest Guy on CosmoGIRL! Vote now.

9.6.00 - TV Guide Online: He's a Virgin - Donald Faison had no idea that when he joined "Felicity" he'd become the poster boy for male virgins everywhere.

9.3.00 - "Felicity" will be back on the WB at 9pm ET on Wednesdays with reruns starting September 13th.

8.27.00 - The new season of "Felicity" should premiere on the WB in the first week of October.

8.18.00 - Tyra Banks is in talks to play a recurring character on "Felicity" this fall. Sarah-Jane Potts ("Wonderland," "The Canterville Ghost") has also joined the cast. For more info on Potts's character see the Spoilers page.

8.17.00 - Page Six reports that Scott Speedman was visiting his homeland of Toronto for a friend's wedding last weekend, and on his way back he was told his U.S. work visa had expired and he couldn't reenter the country. Production has had to be shifted around him, and Speedman's lawyers are working frantically to get him out of Canada.

8.15.00 - The August 15 issue of Soap Opera Digest reports that "Felicity" is adding a female foreign-exchange student to the cast. Her character will debut early in the third season.

8.11.00 - John Ritter will be guest starring on "Felicity" next season. For more info on his character, see the previews page.

8.9.00 - Zap2It.com: Amy Jo Johnson to Leave "Felicity?" - J.J. Abrams says everyone might be jumping the gun with rumor of Johnson's departure

8.8.00 - Wanda at E!Online reports that Tangi Miller is dating J. August Richards ("Angel").

8.1.00 - Scott Foley has been nominated for a Teen Choice Award for being a sleazebag in "Roman Bridger." Keri Russell has been nominated for a Teen Choice Award as Choice Actress for her role on "Felicity." The awards ceremony will air on Fox on Tuesday, August 22nd.

7.28.00 - According to The Hollywood Reporter, Scott Foley, Ethan Embry ("Can't Hardly Wait"), Peter Facinelli ("Can't Hardly Wait"), and Charlotte Ayanna ("The Rage: Carrie 2") are in final negotiations to star in "Rennie's Landing," an indie film about a group of friends who reunite a year after graduating from college while trying to make a difference in the world.

7.28.00 - Ian Gomez has joined writer/director Terry Green's indie film "Almost Salinas," and will star opposite John Mahoney, Virginia Madsen and Wade Danielson.

7.11.00 Okay, here's the news (again) on Greg Grunberg's new flick. He will be starring in the romantic comedy "The Medicine Show," along with Jonathan Silverman ("The Single Guy"), Kari Wuhrer ("Sliders") and Natasha Gregson Wagner ("Urban Legend") Grunberg can also be seen in the upcoming "The Hollow Man," co-starring Kevin Bacon and Elizabeth Shue.

7.11.00 More 'zine stuff: There's a short article about Amy Smart (Ruby) in Teen magazine (something about being a guy magnet); Keri Russell and Scott Speedman were sighted smooching in some Australian magazine (NW, I believe).

7.5.00 'Zine sightings: Felicity is mentioned in the June 13th issue of Soap Opera Digest, getting a thumbs down for relationships becoming fuzzy and blurred in the circle of friends (i.e. Julie and Ben vs. Ben and Felicity vs. Felicity and Noel vs. Noel and Julie vs. Ruby and Noel vs. Meghan and Greg vs. Greg and Felicity); Scott Speedman is one of Cosmopolitan's six hottest babe-alicious guys in Hollywood (issue with Freddie Prinze Jr. on the cover).

6.22.00 Check out a cool article from USA Today about the ways in which fan input helped the producers of Felicity change the second season for the better.

6.22.00 Scott Foley will host the 6th Annual L.A. Looks Model Search, a first time ever battle-of-the-sexes modeling competition which will include nine women and three men. Each will compete for the grand prize of $100,000 and a two year modeling contract with L.A. Models. The event will take place Tuesday, June 20th, and pre-event interviews with Scott Foley, Before Dark, William B., J. Barnett and finalists are from 12-2 pm. Final event is from 2-4 pm. The competition takes place at the Sunset Room on 1430 N. Cahuenga Blvd in Hollywood, CA.

6.22.00 Keri Russell will star in Mad About Mambo, a romantic comedy co-starring Gabriel Byrne. The film is scheduled to be released in L.A. and New York on August 25, 2000. Click here for a press release.

6.22.00 Amy Jo Johnson has officially opened her official website. Check it out (officially) at www.amyjojohnson.com.

6.22.00 Greg Grunberg has signed on to star in a romantic comedy. Unfortunately, the link I received didn't work. Anyone?

6.22.00 Scott Speedman's hair is #56 on Cosmo's sexiest list. Guess they didn't know what hit him.

6.22.00 From Wanda: "Now that all is said and smooched, it seems this season's only real same-sex kiss is the one that received no media attention at all: Javier and Samuel's passionate kiss at the altar during the Felicity finale. Even though they're not the hottest twosome on the tube, you gotta admit that was some serious tonsil hockey." [not sure what this was in reference to, but thought I'd throw it in].

6.22.00 TV Guide has a (new or old, anyone?) Felicity trivia quiz at their website. But you knew that.

6.14.00 Felicity reenters the Zone: watch for a repeat viewing (or, as the network people like to say, 'encore' viewing) of the Twilight Zone episode on Wednesday, June 14.

6.14.00 Web sighting: Check out Zap2it.com's mini interview with J.J. Abrams on Felicity's upcoming season (something about more Felicity and Ben).

6.14.00 'Zine sighting: Keri Russell is on the cover of InStyle Magazine's Summer 2000 issue, short article and many pictures included.

6.3.00 Apparently, the WB is still blaming Felicity's shorned locks for the ratings drop, and has unofficially banned haircuts from the network -- Dawson & gang included. Oh my. Speaking of shorned locks, looks like Scott Speedman has decided to shave off his own, at least according to a picture in the latest issue of People magazine.

6.3.00 5/31 ratings: Unbelievably, Felicity (a rerun) popped Dawson with a 2.3/4 compared to Da Crickster's 2.2/4, for the first time in, well, a long time.

6.3.00 5/24 ratings info. from a WB press release: "FELICITY popped with a 3.5/9 in women 18-34, which was its best output in the time period and The WB's best in the time period since the final week of national coverage on WGN." Also, "FELICITY checked in with its best ratings in the eight weeks since it moved to Wednesday's in adults 18-34 (2.4/7), females 12-34 (3.9/10), persons 12-34 (2.5/7), female teens (4.9/16), women 18-49 (2.4/6) and adults 18-49 (1.7/4)." In English, we think it means it did pretty good.

6.3.00 'Zine sightings: Looks like Scott Foley and real life girlfriend Jennifer Garner (you know, Hanna) are starting to feel wedding pressure. Also, Keri Russell was mentioned in E!'s prospective list for "Dirty Dancing 2" leads, along with Marc Anthony -- though the official "in talks" leads at the moment are Ricky Martin and Natalie Portman.

6.3.00 Okay, so I'm a few days late, but Amy Jo Johnson recently appeared on the Rosie O'Donnell show (which you knew). To compensate for my tardiness, check out Serena's write-up of Amy Jo's past appearance on Oprah.

5.24.00 Noel, Noel: Check out Dr. Drew's interview with Scott Foley (you know, the radio shrink guy on KROQ, a Los Angeles based radio station, and MTV's Loveline host).

5.16.00 The official scoop from Reuters (Yahoo) on Felicity being picked up for a full season (22 episodes). Looks like they will also be sandwiching 13 new episodes of Jack and Jill in between the first 11 episodes of Felicity and the last (to avoid rerun hell -- see below). Click here for the WB's official press release.

5.15.00 According to Media Week magazine, Felicity has been renewed. The WB will air 12 consecutive episodes to kick off season 3, then the show will go on hiatus (with another drama in its place), and return with 12 more brand new consecutive episodes to finish out the season. The main reason for this being, to avoid "rerun hell" [my words, not theirs].

5.15.00 Ian Gomez (Javi-ay) is one of Matt Roush's favorite sidekicks... him, and that blond lady from Once and Again. Check it out at TV Guide.

5.15.00 Read TV Guide's Insider scoop about Amy Smart and her new flick, Road Trip (something about toplessness).

5.14.00 According to Variety, the WB is considering scheduling both Felicity and Jack & Jill in the same timeslot (Wednesdays at 9 after the Cricksters), kicking off the season with one of the two shows for 11 weeks then following with 11 weeks of Show #2. The idea being, the show that performs better ratings-wise gets the remaining 11 weeks (um, if there's an average of 22 episodes per season, how exactly does this work?). Click here for the full sadistic scoop.

5.12.00 Wanda's pick: Felicity will be renewed come Tuesday, along with Roswell (which has already been renewed, by the way, according to Ultimate TV), Popular, and Making the Band. This is just speculation based on what she's heard, but since Wanda's pretty reliable I'd take it with a grain of pepper. On the other hand, just to report fairly here -- Ultimate TV does not list Felicity as one of the WB's likely pickups, instead indicating that everything but Oh Hairless One will be picked up (7th Hell, Charmless, the Cricksters, Unpopular, those bat people, etc.).

5.12.00 From E!online: apparently, a "Felicity 2" soundtrack is scheduled to be released on Tuesday, May 16 -- the same day that the WB makes its final decision regarding Feli's fate. Hmm.

5.12.00 Tangi Miller will be chatting at www.felicity.com on Thursday, May 18 from 8-9 pm ET / 5-6 PT -- two days after the WB makes its final decision. Double hmm.

5.12.00 Weekly ratings for 5/10: 3.5/5 to Dawson's 4.2/7. In layman's terms, that a 20% dropoff from the Dawson's crowd, according to someone named Cynthia Turner [by the way, can anyone explain to me what the last numeral (after the slash) means? I prefer not to think of myself as a layman].

5.12.00 Check out an official Felicity rally write up from Entertainment Wire.

5.12.00 Media sightings: Jane magazine's Entertainment Poll thinks that Noel and Ruby (along with Dharma & Greg and Chandler & Monica) should just break up already; Amy Jo Johnson was recently spotted on Oprah's "Remembering your spirit" segment, talking about her mother (who died of cancer) and how she coped with her loss.

5.10.00 Check out these cool pictures from a fan who attended the L.A. rally (you'll need to wait a few secs for the pictures to load; they're closer to the bottom of the page)... wait, here's a couple more from E!Online's E! News Daily.

5.10.00 Read a transcript of Keri Russell's April 5 AOL chat.

5.9.00 Check out Wanda's transcript of the Amy Jo Johnson / Greg Grunberg chat on Monday, May 8.

5.9.00 More ratings info. from the WB (week of 5/3): "FELICITY scored a 2.6/7 in women 18-34, holding all of its lead-in DAWSON'S CREEK'S (2.6/8) audience in that key demographic. FELICITY even built 11% on DAWSON'S CREEK'S women 18-49 audience with a 2.0/5 compared to its lead-in's 1.8/5. Additionally, behind the strength of DAWSON'S CREEK, The WB finished Wednesday night atop all networks, in female teens with a 6.0, the only demographic not won by ABC (5.9), which aired "Celebrity Millionaire" Wednesday night." [WB execs, are ya taking note?]

5.7.00 Tangi Miller (along with Buffy's Alyson Hannigan and Holly Marie Combs of Charmed) is currently a spokesperson for breast cancer, and will appear in a new four page brochure (to be featured in Vogue, Glamour, Self, Mademoiselle, and Women's Sports and Fitness) to raise awareness about the disease. Miller was also sighted in the current issue of Dance Spirit Magazine - in an article about her participation in an African dance group.

5.7.00 Jennifer Garner, a.k.a. Hanna, a.k.a. Scott Foley's real life girlfriend, has been cast in "Pearl Harbor," the forthcoming epic to be produced by Michael Bay and Jerry Bruckheimer.

5.6.00 Check out Hollywood.com's article on Gina Prince-Bythewood, a former Felicity producer whose writing and directorial debut "Love and Basketball" recently hit theaters.

5.6.00 Media sightings: Keri Russell is on the cover of InStyle's Summer 2000 Makeover issue (p. 150); she is also in EW in an article about Emmy underdogs; Tangi Miller was spotted on E!Online's TV segment "L.A. City Style"; there are some photos of Keri Russell and Scott Speedman in NW (an Aussie magazine); Felicity is mentioned briefly in an article about TV truces and tension (or something).

5.5.00 Felicity fans rally to save the show: apparently, there is a rally being organized by high school students to save Felicity on Tuesday, May 9 in the Los Angeles area. Expected to attend are all five major cast members. Click here for official flyer details.

5.4.00 5/3 Ratings from Ultimate TV: "The WB began the night with 'Dawson's Creek,' taking a 4.5/7 (3.9/6) at 8 p.m. It was followed by 'Felicity,' which nabbed a 3.3/5 (3.1/5) at 9 p.m." [Hmm. That's a big dropoff from Dawson's "longest hour..." er, day].

5.4.00 It still ain't looking good: according to "Moriarty's" column at Ain't it Cool News, Felicity is supposedly on the verge of being cancelled any day now. Here's what he had to say: "Bad, bad, painful development season for them [the WB]. They're having the one for real that Fox was rumored to be having. They're likely to cancel FELICITY any day. Yes, it's true. They have a big sci fi show from Michael Piller of STAR TREK called DAY ONE that's a post-apocalyptic sort of thing. Also, two soft shows called GILMORE GIRLS and LEARNING CURVE both look good. Expect a few high profile flops from Scott Rosenberg, Aaron Spelling, and Josh Schwartz." [not sure how "official" this site is, so take it with a grain of salt, hair, etc. -- whatever works].

5.3.00 According to an article at Hollywood.com, Felicity may be picked up by ABC, should the WB decide to ax it (something about karma, and Sabrina). Click here for the scoop.

5.3.00 Entertainment Weekly's Ken Tucker sounds off on Felicity, explaining (as only a critic can) why he thinks this show should be renewed... and something about those Freaks and Geeks.

5.3.00 Duets, the new Scott Speedman flick that was supposed to be released May 5 (this Friday), has been "quietly pulled" from its release date. Check out the inside story from upcomingmovies.com.

4.28.00 4/26 ratings info. from Ultimate TV: "The WB began the night with 'Dawson's Creek,' taking a 3.9/6 (2.6/4) at 8 p.m. It was followed by 'Felicity,' which nabbed a 3.1/5 (2.9/4) at 9 p.m." [Hmm. Outlook still not good, I'd say].

4.26.00 A Ratings Snippet from the 4/26 Washington Post: "Felicity - Hair no longer, ratings no better. Last week's original episode became WB's least watched non-rerun programming on Wednesdays at 9 in nearly 5 years." [yikes!].

4.26.00 News from E!Online's Wanda: "The WB has not made its final decision on Felicity. According to the show's publicist, they're looking over next season's pilots right now and will make a decision May 16. It's the same story for Roswell, Jack & Jill and all other WB shows that are on the bubble."

4.26.00 'Zine sightings: Keri Russell appears in this week's Entertainment Weekly (something about the Emmies, and praise); Felicity is mentioned in this week's Time (in an article about Save That Show! Exclamation included!); Felicity is mentioned in Gist TV's "Renewal Roundup" -- featuring shows Gist would like to see renewed.

4.18.00 Buffy tells all: well, not all. According to TV Guide, Keri Russell could learn a lot from Buffy. See how.

4.18.00 Robert Patrick Benedict, a.k.a. Richard, a.k.a. co-cameraman-with-a-hairnet, will star in the spoof "American Pi," about a math genius who seeks an equation that will help him lose his virginity (my reaction, too). The nine minute short is to be produced by Atom Films and will be "distributed" via the web.

4.18.00 Media sightings: Felicity was mentioned in the latest episode of "Smart Guy" (something like, "I'm gonna watch Felicity tonight," uttered by one of the characters on the show -- just don't ask me which one); Felicity is mentioned in a 4/5 Detroit News article on TV sex and its consequences: "Although TV series such as the WB's teen-oriented dramas Felicity and 7th Heaven have featured plots dealing with the dangers of sexuality -- especially among youths -- Lichter says such depictions remain the exception to the rule"; Greg Grunberg (Sean) was heard on Star 98.7 (a Los Angeles-based radio station) during the Ryan Seacrest hour, telling Ryan how they had to stop shooting a scene on Felicity because of heavy rain; Felicity was mentioned on Buffy -- something about "pulling a Felicity" -- referring of course to Chia's new hairdo.

4.16.00 Latest buzz: check out the WB's article about Felicity's improved ratings among women ages 18-39.

4.14.00 Felicity Fans Rally to Support Their Favorite Show: According to a PRNewswire story, WB CEO Jamie Kellner has been "flooded with thousands of pleas from 'Felicity' fans, asking him to renew the critically-acclaimed show for a third season. The network's e-mail system became so clogged in fact that fans resorted to other methods and have also sent in a few audio tapes (a.l.a. Felicity's tapes to her friend Sally), some postcards and placed phone calls to the network. The show recently moved from Sunday nights to Wednesday nights and the ratings have improved dramatically."

4.13.00 Ratings: According to Ultimate TV, "Dawson's Creek" (a repeat) took in a 3.2/5 (3.7/6) at 8 p.m., followed by "Felicity," which nabbed a 3.5/5 (3.4/5) at 9 p.m. Hmm, that's a full tenths of a point higher than last week's episode.

4.12.00 Amy Jo Johnson has been cast in Alex Hyde-White's indie film, "Pursuit of Happiness," to be directed by John Putch ("Valerie Flake") and co-starring Hyde-White and Jean Stapleton.

4.12.00 USA Today reports that Felicity is one of the WB networks' "likely pickups," along with Charmed, Dawson's Creek, and Popular. Among the "bubble" series (as in "you never know when it's gonna disappear") are Roswell, Jack & Jill, Movie Stars, For Your Love, and The Jamie Foxx Show. Shows that have already been renewed are Angel, Buffy, Seventh Heaven, and The Steve Harvey Show.

4.11.00 Got Felicity questions? The WB will be having a chat on Thursday, April 6, 7:30 PM ET / 4:30 PT. Send questions to: sessions@talk.thewb.com or visit their web page.

4.11.00 Keri Russell is on the cover of Seventeen's May issue. Click here for the short article, and here for related ones (from the same magazine). Other 'zine sightings: Felicity and hair are mentioned in the May issue of Glamour; Keri Russell and Scott Speedman are mentioned in Glamour's 'Star Report' [as in celebrity, not Kenneth].

4.11.00 Missed MTV's FANatic Felicity segment? Spoilerman has collected pictures and real video clips of the cast and producers that appeared that day. Check it out!

4.11.00 Missed Scott Foley on Rosie? A transcript of his recent Rosie O'Donnell appearance is now available.

4.10.00 Articles galore: Check out Teenmag.com's column about Felicity's (possible) cancellation [hey, they mention this site!]; Variety's article about "on the bubble" series on all the networks (with several quotes from J.J. Abrams); a short article about Amy Jo Johnson from Seventeen; and the latest woes behind Scott Speedman's might-not-be-released flick, "Duets."

4.6.00 Ratings info. from Ultimate TV: "The WB began the night with 'Dawson's Creek,' taking a 3.7/6 (3.5/6) at 8 p.m. It was followed by 'Felicity,' starring Keri Russell, which nabbed a 3.4/5 at 9 p.m. (last week, 'Roswell,' 3.2/5)."

4.6.00 Not sure where this is from, but it sounds official: "Speaking of the WB, fans are coming up with creative ways to rally for two series on the bubble - Keri Russell's Felicity and the sci-fi Roswell. WB boss Jamie Kellner has received mounds of audio tapes urging him not to cancel Felicity. At the end of every episode, Felicity exchanges thoughts by tape with an ex-teacher (voiced by Janeane Garafolo.)"

4.6.00 She shoots, she scores! Check out this very cool article about Felicity's leap in ratings this past Wednesday among a key demographic, females 18-34.

4.6.00 Okay, so this article is mostly about Sabrina the Teenage Witch, but it does contain this bit about Felicity: "Apart from the "Sabrina" pickup, however, the WB is leaning toward renewing its own on-the-bubble dramas (such as "Roswell," "Popular," "Jack & Jill" and "Felicity") rather than picking up someone else's discards (such as NBC's canceled "Freaks and Geeks")." Hmm, even though I really liked "Freaks & Geeks," this sounds pretty good to me.

4.6.00 Okay, it's from Star magazine, so take it with a grain of salt -- more dish about our favorite chummy costars (think hair on both counts).

4.5.00 Check out ABCNews.com's article on Felicity's season finale, and the surprise wedding.

4.4.00 Fans fight for Felicity: check out the New York Daily News' article on Felicity's fight for fans.

4.4.00 'Zine sightings: the latest Soap Opera Digest has a tidbit about Greg Grunberg (Sean) and his new son: "No one is happier to be in the opening credits this season than Greg Grunberg (Sean). 'It's been unbelievable!' he declares about becoming a series regular. 'It's good knowing I'm coming back next week. I can be more relaxed in the acting.' Grunberg confesses that he and his wife, Elizabeth, 'freaked out' when they saw the FELICITY opening that included his name for the first time. 'I could have turned the TV off after that,' he laughs. Grunberg's 3-year-old son, Jake, was also very excited, but the actor admits that some of the thrill was lost on his newborn son, Benjamin. 'He doesn't know what's going on.' Grunberg admits. 'But he seemed happy.' " (ed. note: thanks to 2Nickels for transcribing this). Also, Amy Jo Johnson is featured in the April 2000 issue of InStyle magazine.

4.4.00 Felicity is mentioned in Wanda's latest at E!Online. Okay, so she has the same info. that I do (about saving the show), but it's nice seeing it on an, er, official site.

4.4.00 Scott Foley's signed Rosie O'Donnell mug is up for grabs (okay, bids) at E-bay. Last I checked, it was going for a little over $100...

4.4.00 Ian Gomez, a.k.a. Javier-who-has-no-hair, will receive a Special Achievement Award at the Fifth Annual American Latino Media Arts (ALMA) Awards on Sunday, April 16 at the Pasadena Civic Auditorium. He will be honored for his work on 3 simultaneous television series: Felicity, Norm, and The Drew Carey Show.

-------